3M DBI – SALA 8mm Permanent Horizontal Lifeline Systems
For construction, warehouse, industrial and energy applications 3M DBI-SALA 8mm Permanent Horizontal Lifeline Systems give freedom to work and complete safety on any structure.
Quick and easy to install, our horizontal lifeline system gives hands free movement, smooth operation and can be configured to suit individual requirements and heights.
Horizontal lifeline system available in 8mm;
8mm – support for up to four users simultaneously
Technical Specification
Lifeline Cable
-8mm 7×7 stainless steel cable construction
-Max. installed height above user's walkway:
-12 metres (unless agreed by SALA)
Servicing/maintenance
Full annual inspection and service required by a trained and approved CSGNE Installer. ALSO:
– Full inspection required (by CSGNE trained and approved competent person):
– After any fall
– Annually in accordance with BS EN7883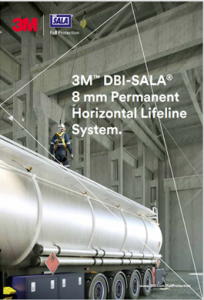 3M-DBI-SALA-8mm-Horizontal-Lifeline-Brochure_EN (4)
3M Protecta Cabloc Vertical Lifeline Systems
Our vertical lifeline systems are suited to situations where people will be working in high conditions in vertical or inclined planes. Our lifelines allow smooth operation, hands free movement, with maximum shock absorption. The system can be custom designed to your needs to ensure maximum safety.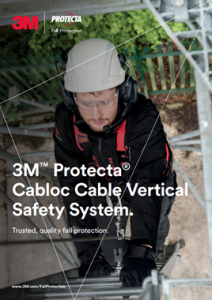 3M_Protecta_Cabloc_Vertical-cable-Safety-System_8pp-A4_FV-for-office-use
Lanyards
Built for toughness and exceptional performance – trust the best!
When your workers connect to a DBI-SALA® or PROTECTA® shock absorbing lanyard or positioning lanyard, they're connecting to a product that offers innovative features and reliable performance when it's needed the most. Plus, your crew not only stays safe, but benefits from a highly lightweight and durable fall arrest, restraint or positioning lanyard that's also designed to be easy to use.
Several unique patented hooks ranging from small self-locking and closing snap hooks to large rebar hooks are available to accommodate almost any anchor point. Our safety lanyards are made from the highest quality materials that meet or exceed rigorous safety standards. Trust the best lanyards in the industry.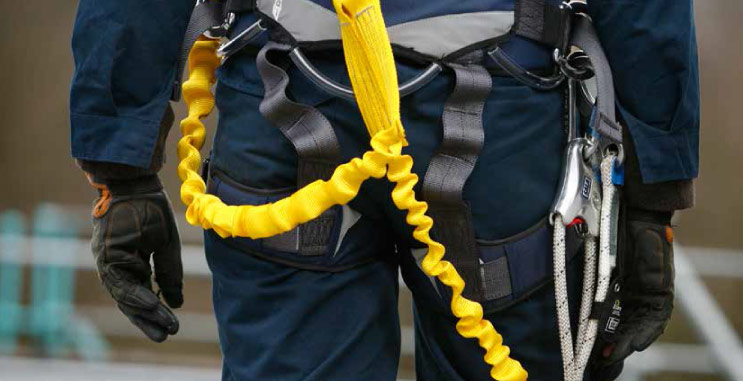 Harnesses
The Protecta® ProTM Harness range is extensive with a suitable model for everyone and every job, including specific models for confined space/rescue and rope access work. Constructed to exacting standards, from highest quality components. The right harness, with the right quality, at the right value.